LUGDRILLER® : FIND THE ULTIMATE LOCKING LUG NUT REMOVAL KIT AT HUBITOOLS
The Lugdriller® from Hubitools is the ultimate tool to remove the most difficult locking lug nuts in the quickest and safest way.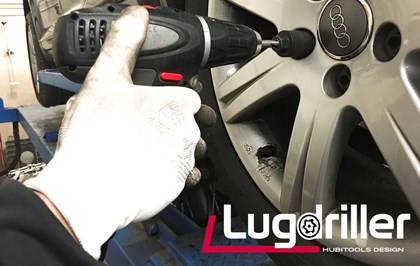 Over the years the locking lug nuts have been dramatically improved. Their design is more and more complex and the material itself harder and harder. Problems with damaged lug nuts or lost keys are well-known in the tire repair shops business. And the job of just changing the wheels in these cases might lead to severe damages on the wheel rims.
So locking wheel nut removal has become a business of its own. There are so many inextricable cases that many freelancers have specialized in this kind of troubleshooting. This job costs 250€ for the 4 wheels in average.
The Lugdriller® (HU42025) is a professional kit featuring all the material required to remove ANY type of socket of ANY brand. Even the oddly shaped lugs on modern cars! Even if they have already been damaged!
---
---