Product branding and customized marketing material for B2B customers
Hubitools also offers you to private-brand our products into your own packaging layout. Our marketing department will develop artworks according to your graphic standards and work along with you so you can receive your products labelled with your own logo and company visual identity. We can even mark your logo on the product itself or produce a special batch of products in your own color in order to get a fully-branded product.
Our marketing department will also create folder layouts following your graphic standards. We will take care of the layout and printing matters if needed.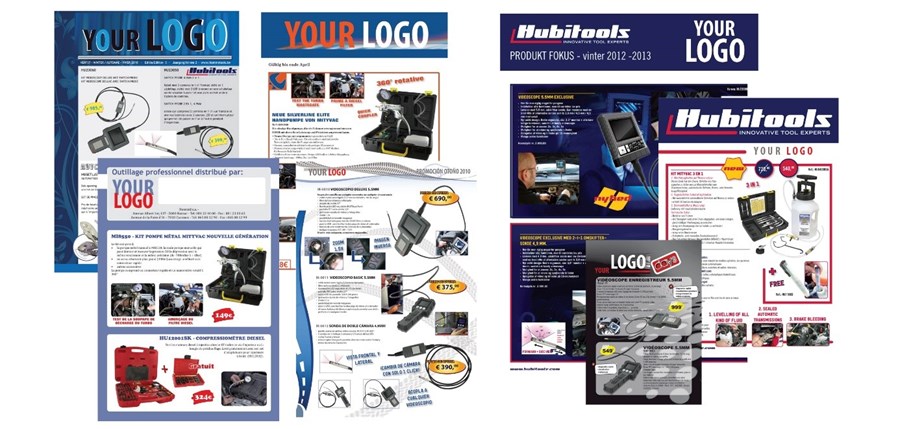 Hubitools' marketing also creates demo videos which are a great tool for demonstrating the products features. All these are available on our Youtube Channel. Those videos can also be private-branded for you.